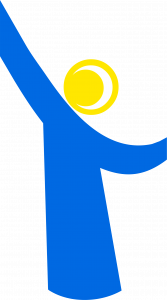 Patentanmeldung: Multifunktionale Bildlaufleiste (MFR) für Web Browser 
Veröffentlichungs Nr.:  DE102015013816A1
Erfinder: Tatjana Bulava  / Dr. Ihab Guindy  (Kairo / Ägypten Tegrom)
Bereich
Die Erfindung betrifft die Nutzung der Benutzeroberfläche eines Computers oder mobilen Gerätes und bezieht sich speziell auf die Konstruktion eines multifunktionalen Lineals (Bildlaufleiste), welches dem Benutzer die Möglichkeit gibt, auf einfache, schnelle wie präzise Weise gewünschte Stellen auf den Webseiten zu finden, zu lesen, zu markieren und diese mit anderen Usern zu teilen.
PDF:    DE102015013816A1_1     
https://worldwide.espacenet.com/patent/search/family/057960919/publication/DE102015013816A1?q=DE102015013816
Aus meiner langjährigen Forschungsarbeit an dem Lexikon und entsprechend intensiven PC-Sitzungen entstand diese Idee.
Die technische Ausarbeitung dessen gehört ausschließlich dem Experten in dem Fach, Herrn Dr. Guindy. (Ihab A. Guindy)
Förderung
Von der Idee bis zur Umsetzung eines Projektes ist es bekanntlich ein langer Weg.
Für die Erstellung des Prototyps suchen wir Menschen oder Organisationen, die uns finanziell unterstützen möchten. Jede noch so kleine Zuwendung ist für uns wertvoll und kann viel bewirken.
Als Gegenleistung bieten wir die Verwendung des Namens, Emblems oder Logos des Sponsors auf dieser Webseite, jedoch ohne besondere Hervorhebung. Herzlichen Dank im Voraus für Ihr Interesse!
Promotion
From the idea to the implementation of a project it is a long way to go. For the prototype, we are looking for people or organizations who want to support us financially. Every little effort is precious to us and can do a lot. In return, we offer the use of the name, emblem or logo of the sponsor on this website, but without special emphasis. Thank you in advance for your interest!